It has been a while i didn't eat gulai ayam without coconut milk. Last weekend my husband made it but i can't eat much bcoz' i can taste the 'uncooked' curry powder since he put curry powder after he put the water. Sorry abang, i didn't hate ur cooking, instead i love it but i think it's better if he 'tumis' the curry powder with the onion & other spices.
Yesterday i bought chicken at pasar mlm, so i've decided to make gulai ayam with no coconut milk (santan xde dlm freezer + malas nk gi beli) once more. The following recipes may help me...


Gulai Ayam Jus Tomato

Kiriman : Noreen
Sumber : Kak Liza
Bahan-bahan:
500gm ayam - dipotong kecil
2 sudu besar rempah kari ayam - dibancuh dengan sedikit air supaya menjadi paste
2 biji ubi kentang - dipotong wedges
1 batang karot - dipotong kecil
minyak - untuk menumis
garam dan gula secukup rasa
Bahan2 kisar:
3 biji buah tomato
1 cawan air
Bahan2 hiris:

3 ulas bawang merah
2 ulas bawang putih
2cm halia
Bahan2 tumis:

1 pelepah daun kari
2cm kulit kayu manis
2 biji buah pelaga
1 kuntum bunga lawang
3 kuntum bunga cengkih
cara:

1. panaskan minyak dan tumiskan bahan2 tumis dan bahan2 hiris sehingga wangi dan garing
2. masukkan rempah kari dan kacau rata
3. bila sudah naik minyak masukkan ayam, ubi kentang, karot dan buah tomato mesin
4. kacau rata dan biarkan ayam, ubi kentang dan karot empuk
5. kemudian masukkan gula dan garam secukup rasa
6. perlahankan api dan biarkan naik minyak
7. hidangkan bersama2 dengan nasi putih atau roti
note: rasa seperti kari ayam tapi tidak menggunakan santan atau susu segar. resepi yang ringkas lagi sedap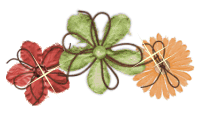 Kari Ayam Tomato
Bahan
ayam sekor di potong 12
150gm serbuk kari
250gm tomato paste/puree
150gm ghee/minyak sapi
4 biji bawang merah - di mayang
5 biji bawang putih. di mayang
2 sudu kecil serbuk jintan putih
2 sudu kecil serbuk jintan manis
bunga lawang, buah pelaga, k.k.manis, cengkih
daun kari
2 tomato
sedikit serbuk cili
tairu/yorghurt 180gm (satu cawan)
garam secukup rasa
Cara membuat

1. ghee di panaskan dan di masukkan bawang serta awas2 yg lain.
2. tumis hingga naik bau nya serta kekuningan.
3. masukkan serbuk kari, jintan manis, jintan putih n serbuk cili.
4. kacau sehingga masak.
5. masukkan tomato puree n kacau.
6. Masukkan daging ayam n kaco.
7. Masukkan 1-2 cawan air.
8. Kacau sehingga masak.
9. Masukkan yorghurt n garam.
10. Kacau sehingga sebati dan idangkan.