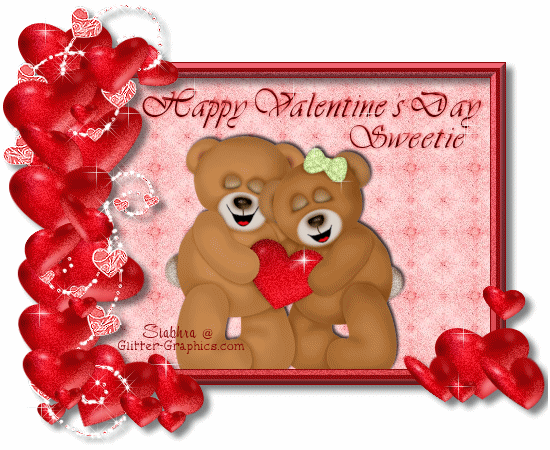 Spaghetti carbonara is a rich Italian favorite, flavored with a sauce of pancetta, cream, eggs, black papper and Parmesan. In all versions of the recipe, the eggs are added to the sauce raw, and cook with the heat of the pasta itself.But remember raw eggs should not be used in food prepared for pregnant women, babies, young children, the elderly, or anyone whose health is compromised.
Since my husband is a spaghetti lover, today i've decided to cook spaghetti carbonara for him in conjunction with valentine day. Why did i chose this type spaghetti? Bcoz' the ingrediants were very simple. Since both of us didn't like raw egg, i've managed to find recipe that has cooked the egg perfectly.
So to my dear hubby, i love u very much. Happy valentine day.Enjoy the food...
Spaghetti Carbonara

oleh: ikanpatin
Bahan-bahan ( 6-8 orang )
2 peket spaghetti
2 ulas bawang putih (tumbuk)
1 ulas bawang merah (mayang)
1/2 cawan daging cincang
4 biji telur
garam secukup rasa
lada sulah secukup rasa
3 sudu besar minyak utk menumis
keju parmesan parut
Cara-cara
1. rebus spaghetti dalam air garam dan butter.
2. dalam bekas yang besar, pukul telur besama lada sulah dan garam. ketepikan.
3. panaskan minyak dan masukkan bawang putih, merah dan daging. masak dalam 15 minit atau daging betul-betul masak.
4. bila spaghetti dah masak, toskan dan terus masuk ke dalama bekas telur pukul tadi. gaul rata biar telur masak oleh panas spaghetti.
5. kemudian masukkan spaghetti campur telur tadi ke dalam daging. goreng pulak atas api bagi sebati dan telur betul betul masak.
6. gaul dgn keju parut sebelum dihidangkan.

Spaghetti Carbonara Ringkas

oleh: Ayu61279
Bahan-bahan ( 3 Orang )

1/2 paket spaghetti - dimasak spt arahan dipaket
1 tin sos pasta putih - ayu guna prego.
3 biji bawang putih - dicincang kasar
1 biji bawang besar - dipotong dadu
5-7 ketul cendawan butang (nak lbh pun boleh) - dihiris sederhana nipis
10-15 ekor udang sederhana besar (nak lbh pun boleh) - dibuang kulit
1-2 batang celery - dihiris
minyak utk menumis
lada sulah
garam (optional)
1/2 tin air (tin prego)
Cara-cara
1. Panaskan minyak dan tumis bawang putih & bawang besar hingga naik bau.
2. Masukkan sos pasta & air.biarkan sehingga hampir mendidih.jgn lupa utk mengacau supaya tak b'ketul
3. Masukkan udang & batang celery.
4. Masukkan lada sulah & garam.Bila dah mendidih padamkan api.
5. Boleh dihiaskan dgn parsley flake.siap utk dinikmati!!!

SPAGHETTI - with CARBONARA SAUCE

Sumber : guccibabe
Ingredients:
185g/6oz slices chicken,cut into strips
4 eggs
1/3 cup/90 mL/3 fl oz pure cream (single)
90g/3 oz grated fresh permesan cheese
500g/1 1b spaghetti
freshly ground black pepper
Method :

-Cook chicken in a non stick frying pan for 2-3 minutes.Place eggs,cream permesan cheese in a bowl and beat lightly to combine.
-Cook spaghetti in a boiling water in a large saucepan following packet directions.Drain spagetti.add egg mixture and chicken and toss so that the heat of the spaghetti cooks the sauce.Season to taste with black pepper and serve immediately......

Spaghetti Carbonara

Sumber : Yanti
Bahan
1 bungkus spaghetti direbus dgn sedikit minyak & tos
2 sudu makan olive oil
Isi ayam 300gm
1 tin cooking cream (saya beli jenama Nestle)
200ml fresh milk
1 tin button mushroom(slice nipis)
1 biji bawang besar didadu
3 biji bawang putih ditumbuk halus
Lada sulah secukup rasa
Garam secukup rasa
Parmeson Cheese utk dtabur
Cara
1. Panaskan olive oil, tumis bawang putih & bawang besar yang didadu tadi sampai wangi.
2. Masukkan isi ayam, tunggu sehingga masak baru masukkan mushroom.
3. Masukkan fresh milk & cooking cream, masukkan sedikit air. (Agak2 sbb kuah dia mesti pekat2 sikit)
4. Perasakan dengan garam & lada sulah.
5. Lastly masukkan spaghetti, kacau rata. (saya x campurkan sekali dgn kuah)
6. Bila nak makan, taburkan cheeseee...nyummmyyyy....