Yesterday,my mom called.She said she just finished making 'bubur cha cher'.May be some of u are very familiar with this 'bubur' but the one that my mom make is different.We used wheat floor only as the main ingrediant.Actually it's better to be called 'bubur gandum' but what to do,that's what our hometown people called.
So, last night after dinner, i make this bubur cha cher for late supper.This is my first time & it turns out really good.I used to love this dish very much since i was little bcoz' i love sweet things.My mom always make this to be eaten after dinner, especially during monsoon season.It is really easy to make & very cheap.
BUBUR CACA


Utk isinya :
Tepung gandum
Air + sedikit kapur (utk mengentalkan adunan)

Cara-caranya
Masukkan tepung, campurkan air dan air yg mengandungi kapur. Gaulkan sehingga sebati. Adunan jangan keras. Macam buat cucur aje. Dan jgn lembek sangat nanti melekat2 . Sediakan bekas yg b'lubang macam utk buat cendul/sudukan aje sikit2 ke dalam adunan kuah di atas dapur.

Utk kuah :
3 cawan santan
gula melaka/gula kabung/nisan kerek
gula pasir (ikut kemanisannya)
secubit garam
daun pandan

Cara buat kuah :
· Masukkan santan, gula melaka, gula dan secubit garam dan daun pandan. Masakan hingga mendidih.
· Sentiasa dikacau agar tidak naik kepala. Sambil tu (jgn tutupkan api tapi biarkan api perlahan), masukkan adunan tepung yg dibancuh tadi dlm acuan cendul, titiskan ke dalam kuah yg tengah mendidih di atas dapur.
· Ikut suka sama ada nak titiskan besar2 atau kecil2. Sentiasa dikacau agar adunan tepung tidak melekat2. Masakkan sehingga isinya kelihatan masak dan kental. Tutup api dan sedia utk dihidangkan semasa b'buka puasa nanti.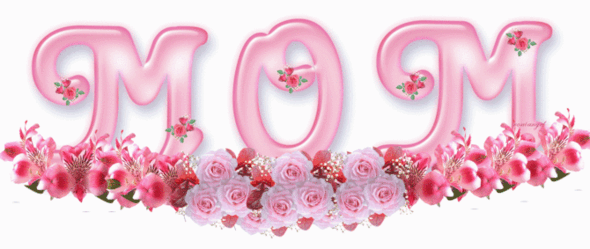 The following is the similar recipe for bubur cha cher i found in the web.
BUBUR CACA @ CHA-CHA,CHA
Bahan
Tepung Gandum
Air ikut lembut
Air kapur } skit jer supaya adunan kental
Pewarna} ikut kesukaan
Garam
Bahan Untuk Kuah Bubur;

Santan
Gula
Gula Merah}sini xder gula merah saya guna molasses @ asal iswid
Daun Pandan}daun pandan sy tu frozem mari sbb tu ada itam skit
Tepung Jagung }Ikut suka kalau nak kuah pekat
Garam
Cara Membuat Adunan Caca
1. Masuk tepung didalam bekas,masukkan air kapur dan sedikit garam..uli agak2 lembut ,bahagikan kepada beberapa adunan mengikut berapa warna pilihan,setiap adunan masukkan pewarna, uli sehingga pewarna sebati dengan tepung..buat sehingga habis.
2. Ambil satu adunan gelek nipis dan potong kecil2..jangan terlalu tebal dan besar nanti adunan akan mengembang didalam kuah..kalau besaq2kan tak lalu makan lain pulak di imejinnya
3. Boleh juga kepal satu adunan pastu gunting halus2..saya buat cam gini..yang penting adunan tu kena selalu salut dengan tepung..begitu jg dengan adunan yang telah digunting..supaya nanti x melekat antara satu sama lain…
4. Dah selesai…atau sebelum selesai didihkan air..setelah didih boleh masukkan adunan yg dipotong tadi..sekejap saja..nie supaya adunan agak kental,boleh juga kalau tak nak..terus jer masukkan santan..
5. pastu gula,dan garam…letak daun pandan..nak pekat masukkan 2 sudu besar tepung jagung yg dibancuh air terlebih dahulu..