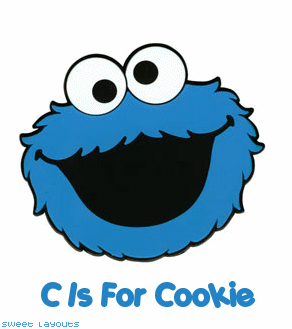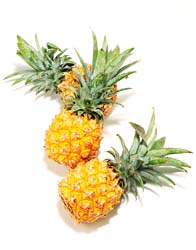 Today i just donno what to cook,so as usual i surf the net to add my recipes collection.My second favorite cookies of all time, pineapple tart.My first tart was which i put the jem in the middle of the cookies,not the kind of wrap tart.After seeing the method of making the 'wrap tart',i tried for the first time as my cousin loves it very much & it turn very well.But since i was very bz with my job,every year i only bought those kind of tart bcoz' of the hectic schedule.Last year i taught & help my friend to make it & i succeed.


TAT GULUNG….TAT DAHLIA
Bahan
60 gm butter
190 gm majerin
70 gm gula halus
1 biji kuning telur
1 s/k esen vanilla
350 gm tepung gandum
50 gm tepung jagung

Jem Nenas
boleh dibeli dikedai bahan kueh/kek
atau..
1 biji nenas ] blend dan masak sampai pekat baru + gula
1/2 cawan air ]
1 cawan gula

Bahan Glaze/pengilat
2 kuning telur
2 s/kecil air
pewarna kuning

Cara.
1. Gaulkan butter,majerin dan gula supaya rata.
2. Masukkan kuning telur dan esen vanilla dan gaul sehingga rata.
3. Masukkan tepung gandum dan tepung jagung yg telah diayakkan.
4. Gaulkan sehingga rata dan sebati.
5. Gunakan acuan Nestar dan pamkan adunan.
6. Kepalkan jem nenas sebesar biji kurma.
7. Letakkanjem nenas diatas adunan dan gulungkan.
8. Masukkan adunan biskut dalam acuan kertas.
9. Sapukan dengan bahan glaze tadi.
10. Bakar dalam oven suhu 180'C sehingga kuning keemasan atau masak dalam 20 minit.
11. Bila telah masak, sejukkan dan simpan dalam bekas kedap udara.


Note : U can also shape it into flower by using the same ingrediants with the following method;
1. Masukkan bahan adunan dalam acuan bunga dahlia/bunga cina tu dan pamkan dlm acuan kertas. Tekan tengah sikit.
2. Masukkan jem nenas dalam beg pelastik kecil dan lubangkan hujung bucu. Pamkan jem kedalam adunan bunga dahlia tadi.
3. Bakar sehingga kuning keemasan..[15 - 20 minit gak].
4. It will turn into tart dahlia as the following picture.

PINEAPPLE TART GULUNG
INGREDIENTS: Makes about 150 tarts

Pineapple jam:

2 medium-size pineapples, grated
300g sugar
Some cinnamon and star arise (optional)
METHOD:

1. Cook grated pineapple in a pot with sugar for about 1 hour, stirring occasionally.
2. Cook until the pineapple jam starts to leave the sides of the pot. Remove from stove and set aside to cool.
3. Roll jam into small balls.
Tart pastry:

300g butter
130g margarine
100g icing sugar
80g milk powder
1 egg
600g cake/superfine flour
30g custard powder
METHOD:
1. Preheat oven at 170-180 deg C.
2. Cream butter and margarine in a large mixing bowl until light and fluffy.
3. Add egg and beat well.
4. Sift icing sugar, milk powder, flour and custard powder into the mixture. Fold to incorporate all ingredients to form a smooth pastry dough.
For pineapple rolls:

1. Place some pastry dough into mould. Using your thumbs, pipe dough of about 5cm in length. Place a jam ball on it and roll the pastry up to enclose the jam (Pic. 5).
2. Brush tarts with egg wash. Bake in a greased, lined baking tin (Pic. 6) for 20 minutes, or until golden brown.
3. Cool the tarts on wire rack.
NOTES:

1. Amount of sugar is for guidance only. Please adjust this amount according to size and sweetness of your pineapples.
2. For the preparation of pineapple jam, what I did was cook the jam a day before I wanted to make the tarts. Set the jam aside to cool and then refrigerated the jam overnight. I found the jam was much easier to handle and roll (not too sticky) the next day.

TAT BUNGKUS

Bahan-bahan :
500g mentega (golden churn)
2 biji kuning telur
1 biji putih telur
1 sudu teh vanilla esen
2 sudu makan susu manis
800g tepung gandum
sedikit garam
1 biji kuning telur untuk disapu
inti nenas secukupnya

Cara menyediakannya :
Mentega, telur, susu manis,garam dan vanilla di pukul rata. Lalu masukkan tepung dan gaul hingga sebati. Ambil sedikit inti nenas, lalu dibungkus dengan adunan tepung dan di bentukkan seperti dedaun. Gunting untuk menjadi kan seperti duri-duri pokok nenas. Letakkan di dulang pembakar dan sapukan kuning telur diatas nya. Bakar pada suhu 170deg.C sehingga masak.

JEM NENAS
2 biji nenas mengkal dan kuning
450g gula pasir
1 biji pelaga
2 kuntum cengkih

Parut kasar nenas. Tapis dan toskan. Jangan di perah! masukkan kedalam periuk(sebaik-baiknya, gunakan periuk non-stick) dan masak dengan api sederhana sehingga nenas nya kering sedikit. Masukkan gula, pelaga dan cengkih, dan masak lagi sehingga ia semakin pekat dan berkilat dengan api yang kecil. Biarkan ia kering sedikit baru matikan api dan sejukkan.



This is the usual & first tart i made but i used different ingrediants.I already forgot the recipe but once i go back to my mom's house,i'll post it here.It's easy & not too fussy to make it.
JAM TART

Ingredients :
125 g butter ( I used margarine )
60 g icing sugar
1 egg yolk
100 g plain flour
100 g custard flour
30 g corn flour
1/4 teaspoon vanilla extract ( I used vanilla essance )
Pineapple jam ( I used mixed fruit jam )

Method :
1. Cream butter, icing sugar, egg yolk and vanilla until light and fluffy.
2. Add in plain flour, custard flour and corn flour. Mix well.
3. Roll out dough to 7mm thickness. Cut out dough with the jam tart cutter.
4. Place on a greased baking tray. I layered mine with tracing paper.
5. Put the jam in the middle.
6. Bake in a pre-heated oven at 170 celcius for 15 minutes or till golden brown.